Below you will find a list of questions we get asked most frequently.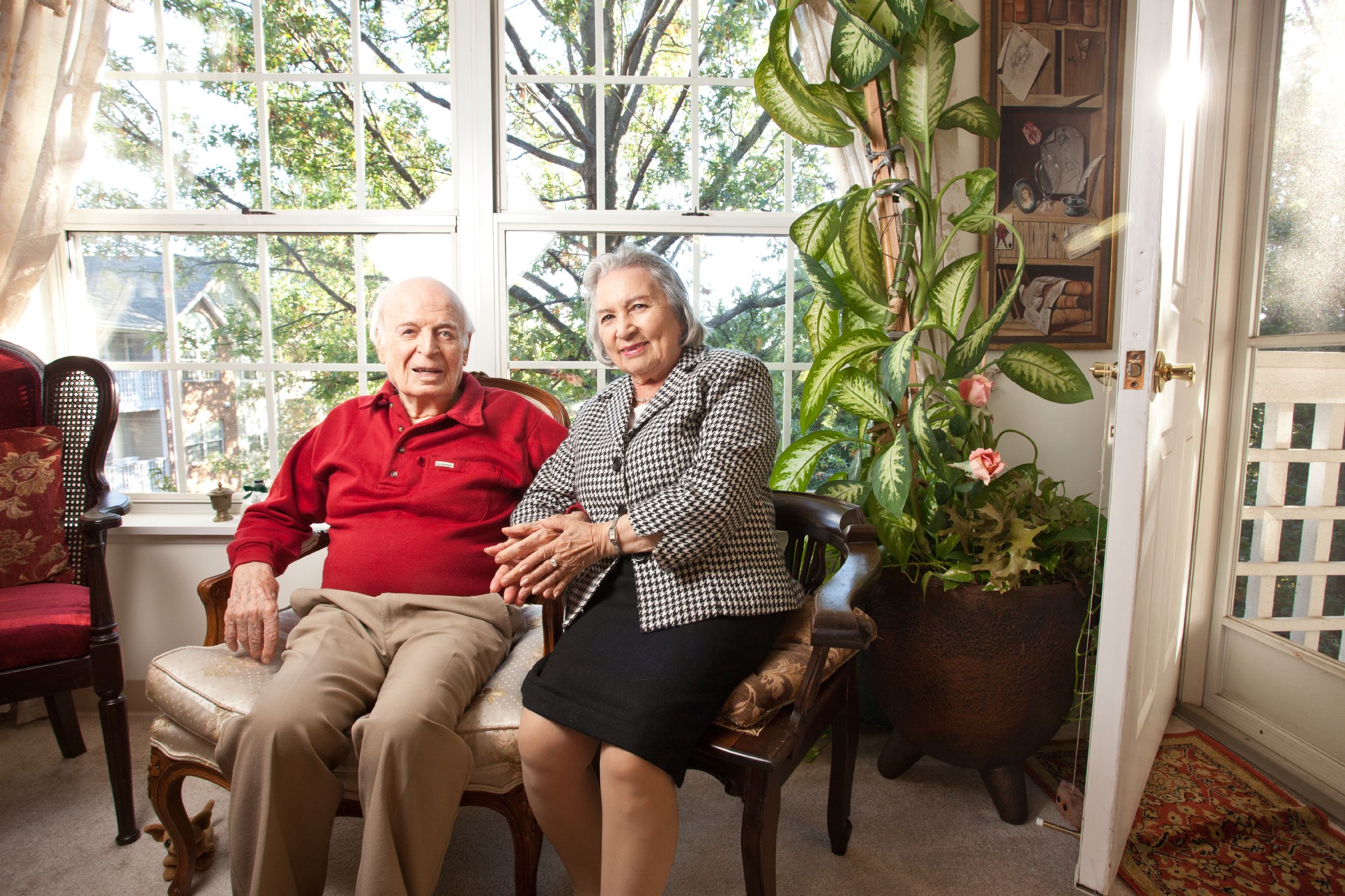 What is a rental retirement community?
It is a community with private apartments and adjoining community space. Services such as meals, housekeeping, transportation, and linen service are provided and included in the monthly rental fee. The Valley View rental retirement community is designed for independent senior adults who want to live a more carefree lifestyle, and we offer assisted care for those who need more help with the activities of daily living.
How is Valley View different from other retirement communities in Lynchburg, VA?
We have many differences!  If you ask our residents, they say the 5 main differences are these: (1) Valley View is not run like a chain and it has a long heritage in Lynchburg so it just feels much more like home. (2) You hear so much laughter because everyone is really having a good time. (3) It's not "shut in" – the campus is beautiful year-round and it's so easy to enjoy fresh air – gardening, walking, reading on your balcony, sharing benches with friends to just chat and enjoy the views.  (4) It's a great value: There's no buy in or entrance fee. The monthly rent is affordable. There's free transportation. The facilities are spacious and exceptionally well-maintained and close to excellent shopping, entertainment and medical services. (5) The staff! There's very low turnover because Valley View staff really love their jobs – and they love the residents, too.
Will I be able to come and go as I please?
Absolutely!  You will have all the freedom and independence you want. At the same time, you can be assured of the full attention from our staff members who are always available to provide any assistance you need. Valley View's full staffing means we have people to help you be as active and independent as you want to be.
I don't drive. Will I be able to live at Valley View?
Yes. That's one of the advantages of living here. No worries about driving in ice and snow – and no need to drive at all! We provide free chauffeured bus service to doctor's appointments, shopping, banks and the post office.
May my friends and family visit me?
Absolutely – we welcome them. That's different from some retirement communities that discourage – and even restrict – overnight visits from family and friends. They may always visit you here. If you'd like to entertain them in our dining room, there is a nominal charge for guest meals. And if you'd like to host a meal for a gathering of family or friends, our private dining room and catering is available.
Will pets be allowed?
Yes. Pets may live with our independent residents and they are welcome to visit with our assisted living residents.  Of course there are some necessary guidelines to observe regarding size, weight, noise and where the pet is permitted. There are specific areas of the building where no pets are allowed. There is a small additional fee for pets. Our Marketing Consultant can be more specific.
Do I bring my own furniture?
Yes, your priceless possessions will allow you to personalize your apartment. Vertical blinds, wall-to-wall carpeting and kitchen appliances are provided. Telephone jacks and basic cable hookups are in each apartment.
What laundry services will be provided?
Flat linen service is included in your monthly rental fee. You may also do your own personal laundry at no cost in the residential laundry facilities provided on each floor.
Will there be an entrance fee?
No. Unlike many other retirement communities, Valley View does not charge an entrance or endowment fee. Your retirement money lasts longer and the month-to-month rental allows you to keep your options open. You can move if and when you would like.
Are there any hidden costs I should be aware of?
The monthly rental fee comprises most of your living costs. Any additional costs are clearly stated so there are never any financial surprises. We advise our residents to purchase an insurance policy to cover personal possessions and liability.
Will I have to sign a long-term commitment?
No. You will be pleased to know that a one-year lease is not required.  All that we ask is for a month-to-month residency agreement which you may terminate with a 30 day written notice.
What happens if my spouse or I become less independent?
Valley View also offers assisted living care, so you can stay with us as needs change. You can move up to a higher level of care without losing the staff and fellow residents you've come to know so well and value as family.
How do I determine if I can afford to live at Valley View?
Consider all sources of income. If you own your home, include the proceeds from its sale as well as income from investing the proceeds. Remember, there will be no additional fees for maintenance, taxes, insurance on the building, central heating and air conditioning, water and trash pickup. We will be happy to help you make a confidential financial assessment.
I am interested. What do I do now?
Simply contact us at (434) 237-3009. We will answer any questions you may have and assist you in completing your application.   Apartments are available on a first-come-first-serve basis.
Brochure Request
need brochure request page